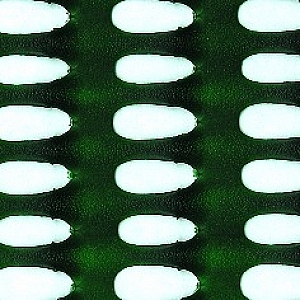 actual item may vary slighty from image
Windbreak Protection Netting
The windbreaks are designed to provide optimum protection from rain,snow and destructive winds.Manufactured from UV stabilised HDPE,these permeable mesh structures are available in 1m x 50m rolls.
Installation can be carried out simply by battening the windbreak to wooden posts and once erected correctly they will provide maintenance free protection for years to come.
Mesh size 12mm x 5mm.
Protection factor 55%.
Tensile strength 5kN/m.
Our ref: AGWIND*
£119.95