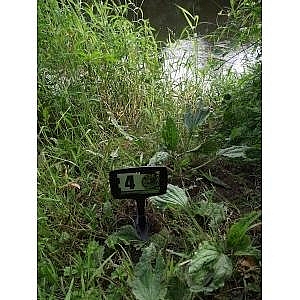 actual item may vary slighty from image
Flexi-Peg
The Flexi-Peg is a durable marker with a wide range of uses in the countryside, on the estate, by the river, on the golf course or at the garden centre.
The Flexi-Peg is a constructed to a unique design to stand up to the practicalities of everyday marker use in the rural environment. Designed to be knocked flat and spring back to its full height if trodden on or run over the Flexi-Peg provides the labour saving answer to marking problems at shoots, angling competitions and other countryside events.
The Flexi-Peg is available in Yellow or Black, it comes packed in bags of five with a display header card and card inserts.
Extra strong for rugged use, UV protected, and manufactured in the UK the Flexi-Peg has a myriad of uses where you need to mark your territory!
Our ref: SAHABC0600
(colour shades may vary slightly)
£23.50