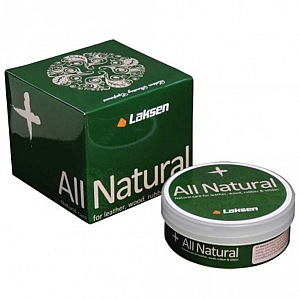 actual item may vary slighty from image
Laksen All Natural Balsam
All Natural Balsam contains only natural ingredients such as beeswax, lanolin and coconut oil.
A unique balm for care and maintenance of leather products, rubber boots, oilskin fabric, wood, plastic and vinyl.
Easy to apply with the supplied sponge.
Leaves no greasy surface.
Maintains leather and rubber soft and flexible with a uniformly colour surface.
Lightly water and dirt repellent.
Container with 150ml.
Our ref: LAK9801
£15.00