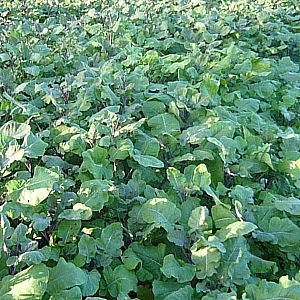 actual item may vary slighty from image
Utopia (Uranus - Brassica Carinata) 2kg
A Hybrid between Black Mustard (Abyssinian Mustard) and Wild Ethiopian Kale.
An easy Kale.
Ultra Fast establishment like mustard.
See Carbon for a new version of this product.
Gives a super quick cover by November.
Great rescue crop.
Grows three times as fast as a rape.
Large leaves like Kale.
High frost tolerance.
Very strong stems-resistant to lodging.
A low seed rate like Kale.
Ideal for late sowings in Mid June/July.
Can also be used at flushing points on a drive, drilled at right angles to enable a more managed and controlled flush of birds.
Our ref: GCUT
£24.00