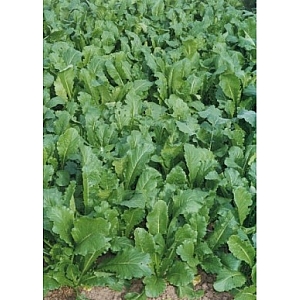 actual item may vary slighty from image
Jamon Fodder Beet
A very consistent variety producing a clean highly palatable orange root with average dry matter yields.
It has good resistance to leaf disease and bolting.
Jamon benefits from large top size and has 33% of its root above the ground which allows for easy lifting.
Fodder Beet Yield and Feed Quality
Average dry matter yield 13 - 15 tonnes/ha
Average fresh yields 80 - 90 tonnes/ha
Crude protein 12 - 13%
Digestibility value 78D
Dry matter 12 - 19%
Metabolisable energy 12.5 - 13.5MJ/kg DM
Sugars in DM 65%
Precision drill 50,000 seed/acre.
Available in 1 acre pack (50,000 seeds)
Our ref: fb2
£75.50