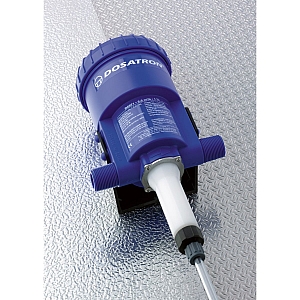 actual item may vary slighty from image
Dosatron
The Dosatron is a water powered dosing machine.
This gives you proportional,regulated & reliable dosing of additives into the water system.An easy & time-saving method of dosing birds with the necessary vitamins & supplements. No calculations,mixing or checking - automatically completes all the tasks within the existing system - no electric needed runs off water flow.
There are two models available,the D25F is a fixed rate unit & a D25RE which is an externally adjustable unit.
The D25F1 is a 1% fixed dose rate unit.
The D25F2 is a 2% fixed dose rate unit.
The D25RE2 is a 0.2-2% variable rate unit.
Our ref: D*
view spec sheet
£319.20