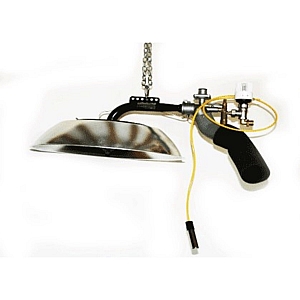 actual item may vary slighty from image
Cerem Gas Brooder
The Cerem 5000 Gas Brooder - For use in poultry farming for broiler, turkey, quail, partridge, pheasant. Also used in the pig farming sector for the fattening stage.
This is the ideal solution for use in large businesses and also in small and medium-sized applications with highly demanding comfort requirements.
There are many advantages to this heater including two pressure gas jets high and low and a knock out air filter.
For approx 600 - 1500 birds
Our ref: GBCERBR5000
Propane 300 mbar
550 to 4800W
40 to 346gh
Call 01886 884 100 for our best price