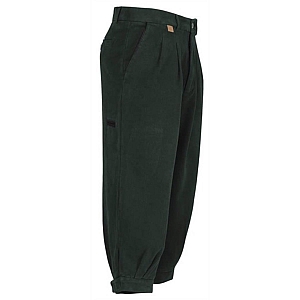 actual item may vary slighty from image
Le Chameau Cotton Breeks Bronze
SALE ITEM

Green breeks in 100% stone-washed, heavy duty cotton.
These traditional breeks feature two front pockets, a button-down back pocket and side knife pocket.
Synthetic leather edging and adjustable hems with Velcro fastening bands complete the design.
These breeks are excellent value for money.
Zip and Button fastening, belt loops.
100% cotton, machine washable.
Limited stock available.
We only have one 28 and one 32 left.
RRP £75.00Our ref: LECDV1487
£55.00