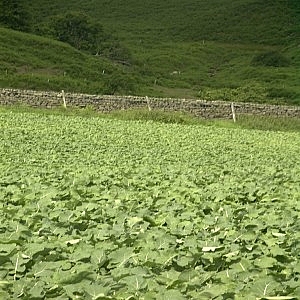 actual item may vary slighty from image
Sovereign Kale 1kg
Sovereign is a high yielding, medium-tall forage kale with good club root tolerance.
In agronomic tests conducted by the SAC in Aberdeen, Sovereign was shown to have good dry matter yields and excellent leaf-to-stem ratio and compared statistically very favourably on all counts with Caledonian kale.
Successfully tested for winter hardiness and keeping ability, it has the potential to maintain good quality production over a longer usage period.
Club Root Tolerant.
Sow at 1.5-2kg/acre or broadcast 2-3kg/acre.
Available in 1kg pack.
Our ref: GCK*
£17.50