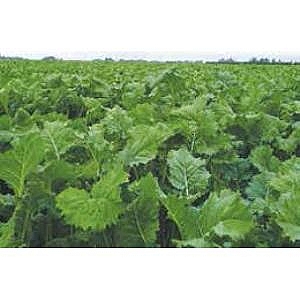 actual item may vary slighty from image
Organic Rape 25kg
Widely grown in Europe, Akela forage rape is a leafy,
palatable plant with high protein content, high dry matter
yield and good winter hardiness. It is another very late
flowering variety which performs well whether sown for
summer, autumn or winter use.
Pack Size 25kg untreated organic seed (limited)
Sowing rate 2.5 - 4kg/acre.
Our ref: GCOR
Call 01886 884 100 for our best price