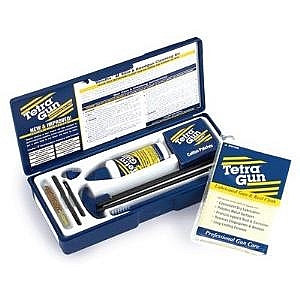 actual item may vary slighty from image
Tetra Gun Rifle Cleaning Kit
Designed with the most serious of gun enthusiasts,hunters and outdoors men/women in mind,the Valupro compact cleaning kits are available in an assortment of rifle/handgun sizes.Containing everything you need to maintain and clean your firearms,these cleaning kits are compactly fitted into a conveniant organising tray and sturdy polypropylene travel case.
TET-708-C = .17 rifle cleaning kit.
TET-730-C = .22/.223 rifle cleaning kit.
TET-735-C = .243/.254/6mm rifle cleaning kit.
Our ref: SATET*
£17.65